eLearning for employee training
Choose from over 90 of the best interactive online courses for training your team using distance learning.
Use your LMS or ours
How this works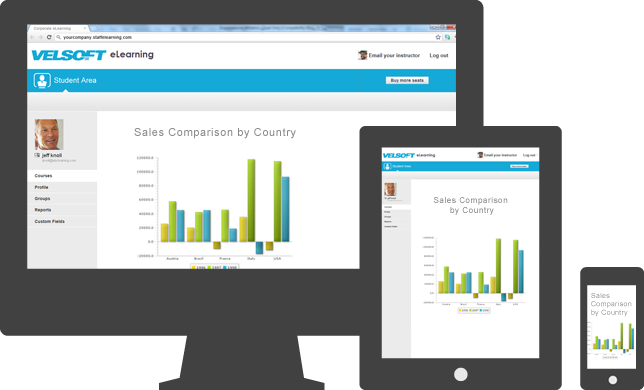 Velsoft eLearning
courses
are proven to meet the training goals of today's corporate environment. Plus, we offer the added benefit of being able to easily change any of the
90+eLearning courses
to better enhance and localize your team's eLearning experience.
Imagine not only having a great course on
leadership
but one that takes into account your corporate culture and identity or refers to your own products or services throughout the material. With Velsoft eLearning you can have high quality eLearning - relevant to you - in minutes.
Customizable eLearning courses
You can have confidence that Velsoft eLearning courses are professionally developed and written, and allow students to fully grasp the topics while learning at their own pace.
Velsoft eLearning courses come complete with our free LMS, or you can incorporate them into your own learning management system. Our eLearning is written in HTML5 for very easy accessibility.
eLearning Courses
over 90 ready-made courses
each course is customizable
ideal for blended learning
high quality
proven to be effective
ready to use
LMS
mLearning friendly
easily import users
manage courses and users
completely web-based
build your own courses
Reporting
see users progress
verify completed courses
export reports to Excel
create custom fields
Build your own courses
SCORM compliant
edit content in real-time
create new pages
organize your course
clone courses
build your own tests
Easy to use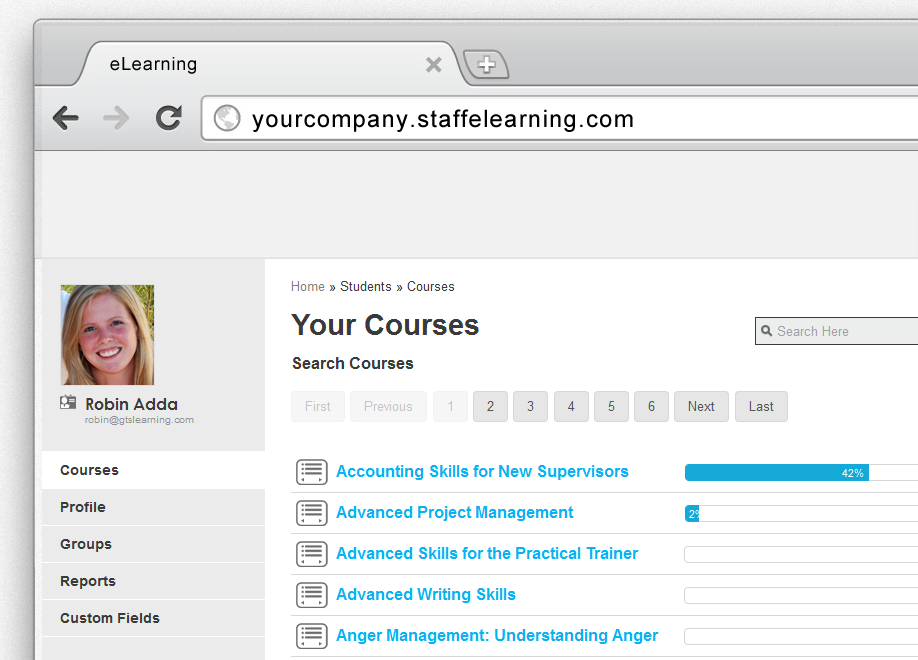 What our users are saying

"...With the Soft Skills courseware we found the total package to be comprehensive but it still allowed us to customizations to link it specifically to our business, making it more relevant to our staff. A fantastic, comprehensive, customizable package..."

"...I am practically overwhelmed to tears, I have longed for training materials this organized, with the excellent structuring and layout of each piece of document, It's almost too good to be true..."